Training Programs at the United Nations
Global Education
Training Programs at the UN launched in 2012 in support of WFUNA's focus on youth engagement and leadership. We welcome thousands of students every year who seek immersion in the core values of the United Nations: Global Citizenship, Sustainable Development and Inclusive Societies.
WFUNA's Training Programs offer the necessary tools to understand evolving global challenges and a unique perspective on critical issues on the international agenda. Our programs aim to transfer specialized knowledge and information to develop and reinforce practical skills that will allow young people to critically engage with the work of the UN. Participants will enhance their ability to work effectively in cross-cultural contexts and foster the 21st century skills needed to succeed in an increasingly interconnected world. We provide our students the opportunity to reflect concretely on how young people can contribute to world peace, and how they, as tomorrow's leaders, can shape it.
Explore critical international issues
Be immersed in the world's diplomatic hubs
Build a career in international affairs
Training Sessions
Training Programs are specifically designed for students seeking an immersive learning experience in international affairs and multilateral diplomacy. Each group will take part in a five-day program from Monday to Friday with all sessions occurring during the day. Educational activities are tailored to age and language ability. WFUNA facilitators foster a dynamic classroom environment that is conducive to learning and connection so each participant can better understand of the UN and relevant global issues, and develop the 21st century skills needed for educational and professional success.
Types of Programs
Locations
Training programs are hosted in major international hubs which house primary or regional offices of the UN and its agencies – including New York, where the UN is headquartered, and Geneva, Switzerland, home of the Palais des Nations. Plus:
Vienna
Seoul
Nairobi
Bangkok
Washington, D.C.
All Locations
Experiential
We invite experts with direct experience in international organizations, working in the field or crafting policy.
Participitory
We value students' input. We provide real opportunities for students to interact with speakers, lecturers and trainers.
Interactive
We lead activities that help students absorb knowledge and favor group cohesion.
Engaging
We promote the common engagement of youth who share a global mindset and support international cooperation.
Networking
We provide opportunities for network building through direct exchange with diplomats, UN officials and staff, and NGO representatives as well as other students and interns starting their careers in the international field.
Adaptability
We adapt the trainings to better respond to the expectations and objectives of each of our partners.
Main Features
Programs reflect a diverse array of instructional methods to optimize student comprehension. Each training will include:
Presentations and lectures
Live simulations and role plays
Workshops
Independent research
Public speaking
Collaborative sessions
Interactive quizzes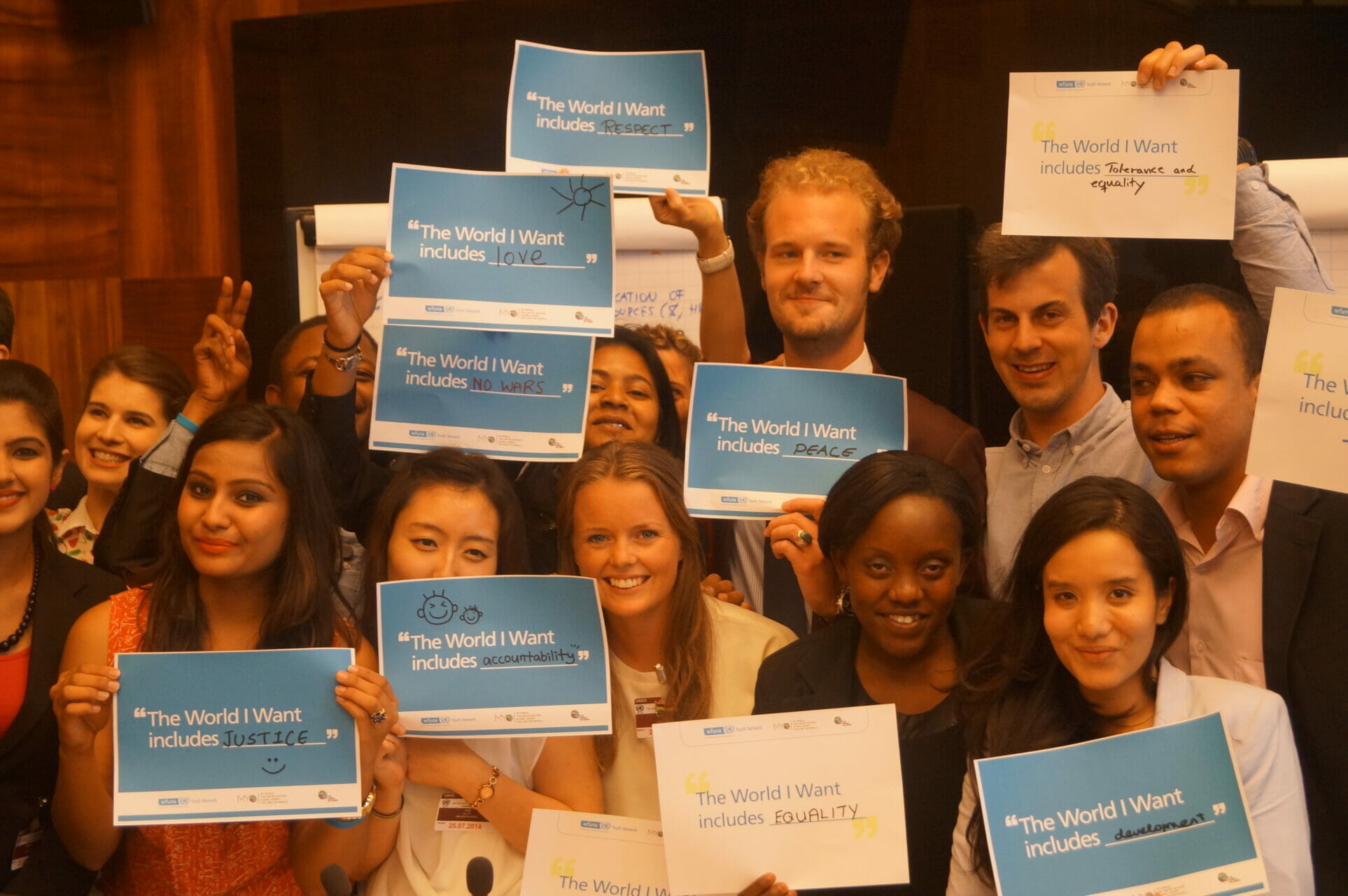 Thematic Areas
Training programs are customizable to accommodate the needs and interests of any group. Through a well-organized system of events, classes, and interactive sessions, Training Programs can focus on a variety of themes in international affairs, including:
Multilateral Diplomacy
United Nations History and Structure
Peace and Security
Sustainable Development
Humanitarian Action
Disaster Management
Human Rights
Dag Hammarskjold Library
The UN Dag Hammarskjold Library provides excellent resources for those preparing for Advanced Training sessions, or for those interested in learning more about the United Nations.
Visit the Library
FAQ
Training Programs at the UN offer a unique educational experience at the heart of the world's diplomatic hubs.
Can I register as an individual?
Participation in our Training Programs can only be arranged through an educational partner. WFUNA is not currently accepting individual applications for our Training Programs.
If your educational group is interested in our Training Programs at the UN, please contact our Education Officers at [email protected].
Are participants required to have knowledge or experience to participate?
Participants are not required to have prior knowledge of subjects covered by the program. 
Testimonials
The way sessions were interrelated was excellent.
Advanced Training Program
Geneva
I understand and I can explain the various mechanisms used in the UN system.
Advanced Training Program
Geneva
I could think about global issues through the group role (playing) activities. Thanks to this, I am more interested in the matter of R2P and peacekeeping. On Friday's training, I received real information about UN careers and what I should do to prepare for my future.
Advanced Training Program
New York
Working in groups was the best. I learned so much working with students from another culture than mine.
Advanced Training Program
Geneva
The program was so useful and practical for me and I am really thankful to you and the program. The program helped me to concretely [build] my future path and gives me a lot of information about the UN and other organizations related to the United Nations.
Advanced Training Program
New York
Right from the icebreaker session till the last session of presentations, I enjoyed the group activities.
Advanced Training Program
Geneva
Join Now!
If you are interested in bringing a group to participate in a YTP, ATP, or LTP, please send us an email for more information. Participation in our Training Programs can only be arranged through an educational partner. WFUNA is not currently accepting individual applications for our Training Programs.
Email Us